ART Activities for Children
Synopsis
This manual has been started as a co-operation between six European partner schools - GBS De Bosmier, Balen, Belgium; Muuruveden koulu, Muuruvesi, Finland; Astiki Scholi 11th Oloimero Dimotiko Scholio, Chios, Greece; St. Joseph's Primary School, Dungarvan, Ireland; Clubul Copiilor "Martha Bibescu", Comarnic, Romania, Ceip Plurilingüe Vista Alegre, Burela, Spain; - in an Erasmus+ project during the school years 2015-2018.
With our co-operation we aimed to develop a framework for arts education to strengthen the personal development of each child.
During the Erasmus+ project the six partner schools exchanged good practices of art education and performed activities that contributed to the creation of a manual with arts education based methods.           
This manual includes 79 art activities for craft, music, dance and drama for children from 3 to 12 years old. 
Every school, preschool, kindergarten and other institutes working on child education in Europe and worldwide are free to use the manual and its contents to offer the children possibilities to creativity, performance, fun and learning.
Full list of contributors:
Spain
Alvaro Prieto García
Gema Cillero García
Marcos Ventura Rozas
Mónica Alvite Alvite
Luisa Cillero García
Inés García Montero
Patricia Fernández Deán
Eva María Castro Ruíz
Belén Prieto Villar
Nazareth García Seijas
Dolores Fernández Otero
Fuensanta Cañizal Cuadrado
Dolores Ruíz Ben
Antonia Carmen Val Becerra
 
Finland
Aulikki Roininen
Milla Soininen
Päivi Kopponen
Pasi Seppänen
Auli Hämäläinen
 
Greece
Costas Panagiotakis
Eftihia Athinaiou
Stella Amenta
Lemonia Amenta
Argiro Paliou
Maria Kouni
Angeliki Mathioudi
Maria Sarantinoudi
Costas Chambas
Ilias Klissas
Christina Birbili
Despina Sfakianaki
Stavros Papastavrou
Markos Skoufalos
Stella Larda
 
Romania
Angela Năsulea
Octavia Anghel
Elena Irina Bunghez
Diana Năsulea
Alina Cofaru
Florian Bârsan
Adriana Bălănică
Mihaela Iancu
 
Belgium
Hilde Vanbroekhoven
Ine Verbraeken
Linda Wittevrongel
Elke Havermans
Charlotte Maes
Lise Dierkx
An Broekx
Anneleen Emmers
Fien Huysmans
Ann Van de Vreugde
Heidi Jans
Iris Hannes
Caroline Hannes
Lies Geuens
Bert Wouters
Roselien Geerts
Luc Snoekx
 
Ireland
Caoife Coward
Sarah Enright
Shane Hannon

The European Commission accepts no responsibility for the contents of the publication.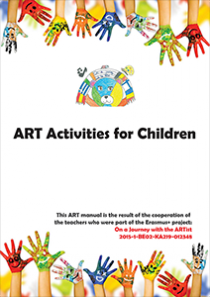 Downloads
Copyright (c) 2019 Greet Snoekx, Angela Nasulea, Lies Geuens et al.
Details about this monograph
ISBN-13 (15)
978-606-94761-0-9
Date of first publication (11)
2019-01-08